Survey on Excise duty Labels/ Stamps -I


Written

by :

N.R. Jayaraman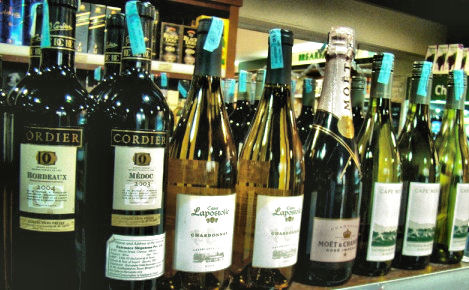 It will be interesting to note that printed Security Excise duty Labels or Stamps pasted on the Liquor Bottles is one of the lucrative and challenging business for the printers who are engaged in the process of security printing. This is slowly gaining momentum in India as the Excise department of various State Govt require millions of printed security label or stamps per month for issue against Excise duty. On an average 58-60 crore Labels are required per month per state.
Few years back I had the opportunity to guide a group who surveyed various states to ascertain the requirement of printed Excise duty Labels or Stamps for Liquor Bottles, the security features if any incorporated in them, and whether the design elements were sufficient to prevent counterfeiting. We toured different states to gather information from the Excise department. The projected results are for the period 2002-2008 when the survey was carried out. I presume that these figures shown may have tremendously gone up now in view of increased sale of Liquors and also cost of printing. Between 2004 and 2008 it was observed that on an average there was steep increase -almost double – in the quantity of Liquor consumed in nine states surveyed. This naturally reflected on the increased requirement of Labels/Stamps to that extent.
India is one of the fastest-growing alcohol markets in the world. Almost 70% of alcohol in south-east Asia is produced in India. Therefore in order to assess the requirement of Excise duty Labels or Stamps, we had to first compile the data on the consumption/manufacture of Liquors across the states as every bottle sold is affixed with a Excise duty Labels or Stamp. First certain elementary facts are to be understood in respect of Liquors produced. Excise department in every state issue the Excise duty Labels or Stamps to Liquor Manufacturers who are required to paste the Excise duty Labels or Stamps on the manufactured liquor stocks whether they are meant for sale within their own territory or for export (other states). No bottle of Liquor can be sold without a tag of Excise duty Label or Stamp. The concept of Excise Label is not only intended to check spurious flow of Liquor but also to curb evasion of Excise duty for the goods manufactured or sold.
The Indian liquor market is divided into various categories – IMFL (Indian Made Foreign Liquor), imported liquor, domestic liquor and country-made liquor all of which require Excise duty Labels or Stamps to be attached to them. The varieties of Liquor manufactured are the following all of which attract Excise duty Labels or Stamps in all the states where they are produced. However it does not include the country made liquors which are illegally manufactured.
1. Beer
2. Brandy
3. Rum
4. Whiskey
5. Gin and
6. Votka
However in some states each and every bottle of Beer was exempted from duty stamping, but the attachment of the Excise duty Label or Stamp was necessary on the cases in which they were packed. Normally one case contained 12 Bottles. Initially some of the States had exempted the Country made Liquors for pasting the Excise duty Label/Stamps, but at a later stage even the Country made Liquor attracted Excise duty Labels or Stamps.
Out of all the states in India, Tamilnadu ranked third in the sale and consumption of alcohol, followed by Punjab and Andhra Pradesh. In States like Madhya Pradesh, the consumption of Country Liquor which also require the Excise duty Labels or Stamps was very high compared to other Liquors. The Excise duty Labels or Stamps is also required for the Country made Liquors produced in Rajasthan.
Initially States like Delhi which imported Liquor from other states did not issue the Excise duty Labels or Stamps as the Liquor was not produced inside Delhi territory, but levied only Excise duty in normal manner. Of late this state too has started issuing Excise duty Labels or Stamps for Liquors produced within the state to stop spurious stuff entering into the market.
In Maharashtra the Excise duty Labels or Stamps were not required to be pasted on the Liquor bottles which were manufactured within the states and only Imported Liquor Bottles required Excise duty Labels or Stamps to be attached. The very purpose of enforcing affixing of the Excise duty Labels or Stamps on the Liquor bottles were to ensure that each and every bottle is accounted for as it adds up the revenue besides curbing the flow of spurious liquor.
Based on our discussion with various groups in States like Andhra Pradesh, Haryana, Delhi, Karnataka, Madhya Pradesh, Rajasthan, Tamil Nadu and Maharashtra, Haryana and Uttar Pradesh which were leading liquor-consuming regions, we guesstimated that these states accounted to nearly 45 to 50% of all varieties of liquor sold or consumed in India. Therefore Excise departments in these states needed more Excise duty Labels or Stamps. The Union Territories of Chandigarh and Pondicherry also had high consumption levels.
Keeping all these factors in mind only seven to eight states were surveyed to gather information on the production or consumption of Liquor so that the Excise duty Labels or Stamps requirement can be worked out. Some information were made available us both On and Off record basis. The states surveyed by us were the following:
Delhi, Haryana, Karnataka, Kerala, Madhya Pradesh, Maharashtra, Rajasthan, Tamilnadu, Utter Pradesh and Punjab.
The table below illustrate the Excise duty Labels/ Stamps affixed on the Liquor bottles manufactured or consumed in different States. ( Data up to 2008 only).
Excise duty Labels/Stamps

affixed on Liquor Bottles
* Only the Labels stating 'For Circulation in Punjab' and 'For Circulation in Haryana' were to be pasted on the Liquor bottles imported into those states and was compulsory. This also applied to the Union territory of Chandigarh which has since floated tender for the supply of Excise duty Labels. The annual requirement of Excise duty Labels/ Stamps in different states were worked out based on the consumption and sale of Liquor Bottles.
.……………..to be continued