Guide to Printing Students-37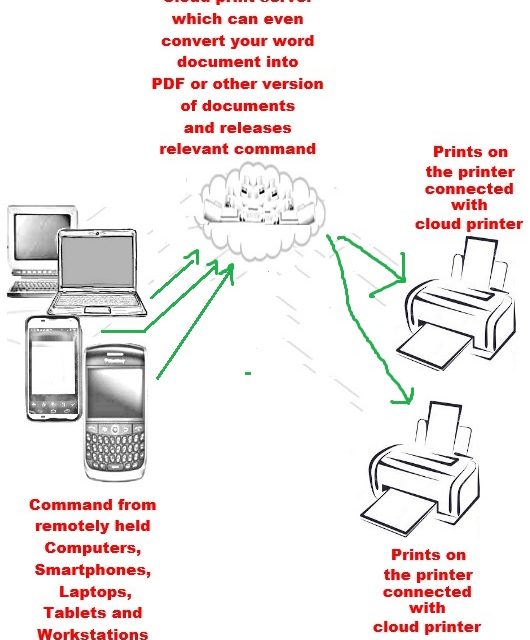 Guide to printing students
-Few objective Questions and answers-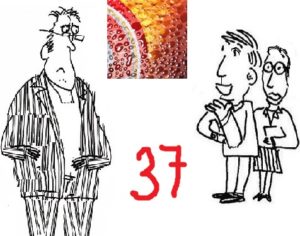 Written by : N.R. Jayaraman
159) What is Scodix printing?
Scodix printing is a newer technology that offers enhanced 3D print effects or adding tactile effects (relief) on finished printed images. The Scodix print leaves relief images which can be felt by touch of fingers similar to tactile prints. The areas where the relief effects like 3D are to be given can be chosen and those areas printed. One can create any texture on relief such as the smooth feel of leather to the slight roughness or even clear relief areas. By Scodix printing  embossed effect is created by applying special polymer to the graphic images in varying heights ultimately resulting in the production of three-dimensional texture of the print with depth and raised effects. This technology reportedly emerged from Israel, who pioneered the Nano printing technology. Several types of Scodix machines are available in the market to produce Scodix printing effect which is used especially on large scale while printing Cartons of high valued consumer products besides printing of business cards, presentation folders, and posters etc.

In the field of Scodix print technology an innovative Scodix Braille™ solution has been designed to offer better quality of tactile print  to help blind and visually impaired people. Scodix Inkjet-Braille use UV inkjet technology to print braille with the Scodix proprietary PolySense™ in a precise and accurate dot position. By this process one can create raised braille letters and optic elements, either on single side or both sides of the paper.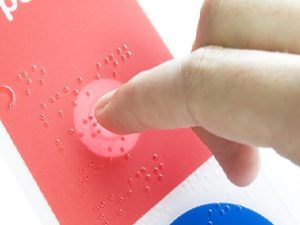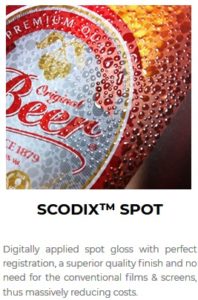 One M/s Scodix Ltd, leading provider of digital print enhancement presses   offers a wide range of applications the one amongst them being Scodix Sense™ with exceptional tactile results for embossed effects.  The firm supplies include Scodix Foil™ for foil enhancement capabilities, Scodix Spot™ for enhanced silk screen effects, Scodix Metallic™ to give enhanced metallic coloring and Scodix Cast & Cure™ for 3D holographic effects.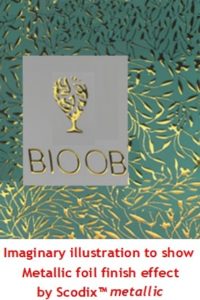 160) What is cloud printing?
Cloud printing is a service that allows one to print from any digital devices such as smartphones, laptops, and tablets, and workstations from anywhere by connecting them with printers using network whereas the traditional printing is done on a printer which is connected with the print command devices through cables. The cloud printer is stand-alone model connected by network  to receive the signals for print through suitable devices.
The major advantage in cloud printing is the elimination of cable connections with print command devices, software driver problems, compatibly issues, device connectivity with printer problems etc besides the need for printer drivers. The cloud printing service links the print command devices and allows the printer to receive the digital information in the form of signal via the cloud. Further advantages is  the reduction in the cost of establishment  specially to smaller and medium firms which can engage the  cloud printer agencies to meet print-on-demand needs thus reducing the print costs and eliminating the need to buy, install and manage hardware and software in their establishments.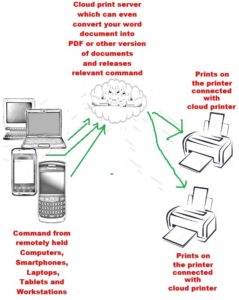 Command for the print can be given from anywhere with whatever device one may choose like smartphones, laptops, and tablets, and workstations even from outstations to a cloud-attached printer which will receive the digital information via the cloud (internet). There are however certain per-conditions attached to the cloud printing process.
The printer which receive the print command should remain connected to internet through Modem or some kind of rooter or should have been be connected with any one of the various Cloud printers available. It has to be  in 'on' position while receiving the print command.
Cloud printing enables the end users to have their documents printed and  have it delivered where and when they need them either in the form of print or even in the form of  PDF or other versions of doc which will be delivered to their Emails when commanded so. The cloud printer do not need to be actually connected by cables with the compatible devices which gives the print command  and is stand-alone model connected by network through suitable devices to receive the signals for print.
161) How does the cloud printing work?
Supposing you are in a faraway outstation and a specific print document available with you is physically needed by someone either at your home, or your firm or for others in another outstation, either in the form of a print or converted as PDF or other versions of documents. The receiver need not wait till you physically return back to take out the print from your printer attached to your computer or laptop. If your devices such as smartphones, laptops, and tablets or even workstations is net connected with the cloud printer, the print command can be given to any one of the printer connected with the cloud printer from wherever you are present to enable the user to receive them instantly. The prints can also be simultaneously sent to multiple printers differently located provided they are all connected to the cloud printer which can receive your print command.
There are many cloud printers registered with one or more cloud print service to provide print services for business firms and individuals. Google Cloud Print™ is one such service offered by Google that connects thousands of printers provided they are registered to Google account using a network-compatible device.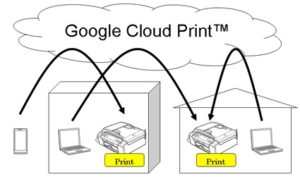 Infinity provides a cloud printing solution that simplifies intra-organizational printing structures to align the printers, drivers, devices and users within the system. The software comes with user-authenticated pull printing that improves document security. UniPrint Infinity supports any printer make or model. Print commands sent through UniPrint Virtual Print Queue (VPQ) to busy or non-functioning printers can be redirected to other available printers for immediate printing thus minimizing unnecessary work disruption caused by a printer breakdown.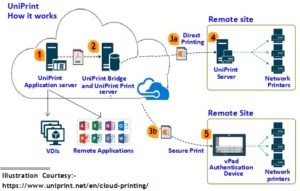 162) What is NCR Paper?
NCR stands for 'no carbon required'. It is both sides special coated paper incorporated with transferable micro encapsulated special dyes, applied on both sides, the coat of special dye which acts like carbon paper. When top copy of the paper is written with pen or pencil, even the minor  pressure from the pen or pencil makes the reverse side coating to chemically react with the top side of the bottom paper which is also pre coated with special reacting dye to form the image similar to the carbon print due to the chemical reaction  taking place between both sides encapsulated special dyes.
163) What is Serigraphy or  Serigraph Printing?
Serigraph Printing is another name given to Screen printing. The screen printing was earlier  called Serigraph printing because the word Serigraph is a mixture of Latin and Greek word meaning Seri = Silk and Grapho = writing or drawing.
The researchers in printing say that the art of Serigraph can be traced as far back as 9000 BC and found its way to the west in the 15th century. In the year 1930 a group of artists in Europe  began to produce  limited prints of rich and  finely executed art works for Art galleries and  collectors of fine arts around the world. Since the images of the art  were hand drawn on the stencil directly by the chromo artists, they devised the term  'Serigraphs' for limited fine art  prints thus produced to distinguish them from the fine art mass prints produced by commercial screen printing employing graphic arts techniques like coating the stencils, exposing through positives, developing etc.
Though Serigraph comes under the general term  of screen printing, Serigraphy refers  only to the technique of  producing limited fine art prints through Silk Screen process in which the images to be printed in limited nos are hand drawn for each colour directly on the screens by chromo artists.