Students guide for Printing – 40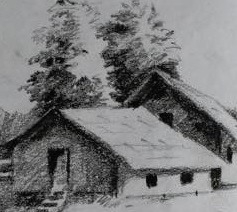 Guide to printing students
-Few objective Questions and answers-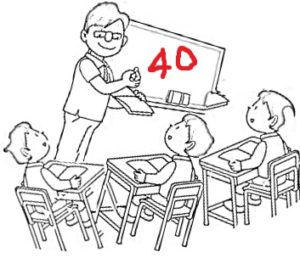 Written by : N.R. Jayaraman
179) What is Papyrus? What for it is used ?
The Papyrus is a plant which was used in the bygone era to make sheet of paper like material meant for writing when paper making process was not invented. Sheets of Papyrus was extensively used in Egypt in 3rd century onwards for writing messages. The papyrus reed grow in river beds in long form say 4 to 5 feet in height and the stem of the reeds were cut into long strips and used for making paper like material. The long cut strips used to be spread on a flat surface in two rows, one in horizontal position and the other in vertical position one over the other as if they were woven and then finally pressed tightly and allowed to dry to form a sheet like material. The flat material thus prepared  were used to write messages for communication. Since the reeds contain within their stem some sticky material similar to adhesive, the tightly laid out reeds get joined together to form sheet like material.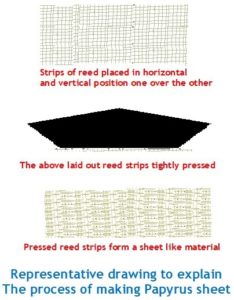 180) What are the differences between Ink Jet Printing and a Laser Printing?
The fundamental difference between an Inkjet printer and Laser printer is the following:
Inkjet printer use wet Dye or pigmented ink for printing low volume (lesser copies) printing

In Laser printing the dry toner ink is used for printing high volume (more no of copies) printing

Inkjet printing is better for printing colored originals

Laser printing suits best for black and white printing

Inkjet printers are slow working printers

The Laser printers produce prints faster

The Laser ink is colored or black dry ink powder which gets transferred on to the paper and fused by slight heat generated by a melting roller.

The Ink Jet ink is made up of colored or black pigments or dyes dissolved in the solvent or liquid and the ink thus supplied in cartridges spray them on to the paper which absorbs them into their body. No heat process to fuse the transferred ink exist.
The colored copies can be comfortably reproduced by Inkjet printers at a faster speed compared to the conventional printing process of printing and also best suited to produce smaller no of copies at economical cost compared to conventional printing process. Therefore this process has greater future compared to conventional print process for reproduction of limited no of colored copies at faster speed.
Imaginary illustration is shown  below to understand both the processes: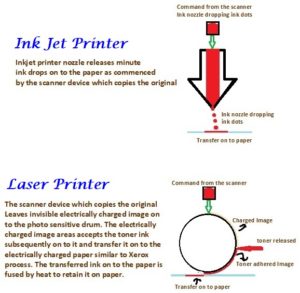 181) What is known as Giclee Printing?
Giclee is a French term meaning 'to spray'. The Giclee printing is a newer technology invented some time in 1990s by modifying the inkjet printing process for taking out limited no of copies (printing) from the fine art work of the artists or from that of archives containing painted or drawn portraits and art works. They can also be used to take prints from oil, acrylic, brush paintings, paintings from archives and water colour paintings. The output of Giclee print closely resembles 2D printing.
The high quality printed copies can be  produced by modified inkjet print process printing even up to 10 to 12 colours, using archival inks which are non fluorescing pigment based instead of dye based to print on Archival paper or Canvas or other substances such as water colour paper, or matt  paper designated as archival, Velvet surface papers or any textured paper. 
In this process of printing, fade-resistant, archival inks are used to reproduce the originals closely matching to their shades. The modified Inkjet printers have small spraying devices, which slowly spray the ink on to the substance unlike normal ink jet printers which print out with faster spraying of ink.   A canvas print is reproduction onto a canvas to give the feel of original painting on it.  Canvas prints are often used for interior designing with stock images, Pencil drawings, brush work or customized with personal photographs.
The slower spraying with more no of colours match the colours of the original and apply ink precisely, giving high-quality print of the original art. However the quality of print obtained depends on four important parameters like resolution of the print, ink, paper, and type of printer used.
To be able to effect a high-quality print, the camera or scanner with capacity to produce high level of resolution is to be used to capture or scan the archival art work.  Generally many of the digital photographs are recorded at a resolution of 72 DPI (Dots Per Inch) but to print by Giclee process of printing minimum resolution of 300 DPI will be required because when more dots are printed in a smaller square area, the appearance of the image will be more closer to the original art work as more shades can be printed closely resembling the shades in the original.  Therefore to get high quality of print, one has to use higher resolution scanners or camera to capture the art work for printing.  Giclee prints are advantageous to produce smaller no of copies from the original art which are sold on demand or only few prints on order.
While the Giclee prints on Archival and Canvas produce the prints very close to the original as if they were directly hand drawn or painted, the disadvantages in the Giclee print process is that the relief effects or the textured effect of the original painting cannot be reproduced in relief form or with same relief textured effect on the print like the one received through Intaglio or embossed printing. Further though the archival shades can be reproduced with more no of colours than the conventional inks, Iridescent colours (mild glittering rainbow formation), fluorescent colours, metallic colours etc can not be reproduced as the archival inks are duller in shade.

In short the Giclee print is best suited for limited edition work or on demand for few copies from the original oil paintings, brush works, canvas paintings and rare archives paintings. Few illustrative samples of art work or drawings that best suits  for reproduction by Giclee  print process are shown below :