Recent Development in Printing — Series- 2

Recent Development in Printing
—
Series- 2
Ink less Printing: A newer Technology in Digital Printing Technology
(written by N.R. Jayaraman)
One of the newer developments read by me in the Printing Technology has been reproduced in brief based on the contents from
ZINK® Imaging Technology. This is reproduced mainly for the benefit of Students and others in Printing.
ZINK® Printing Technology is a short name for Zero Ink technology which represents true revolution in digital printing technology. By this process "Zinc Com' claims that photo-quality, true color output is achieved without using oil based Ink, Ink Cartridge Ink ribbons or Ink or toner. As per the inventors of ZINK Technology the technology is a combination of chemistry, engineering, physics, image science, and manufacturing.
The prints are taken on the ZINK Paper® which is an advanced composite material composed of multiple layers of color-forming cyan, yellow, and magenta dye crystals which are the proprietary products of ZINK®. The ZINK Paper® appears white in color to naked eyes and the transparent coated crystals undergo change from colorless crystals into truer color by very high temperature of heat generated by the print device for fraction of seconds. The heat generated does not however make the device too hot to handle.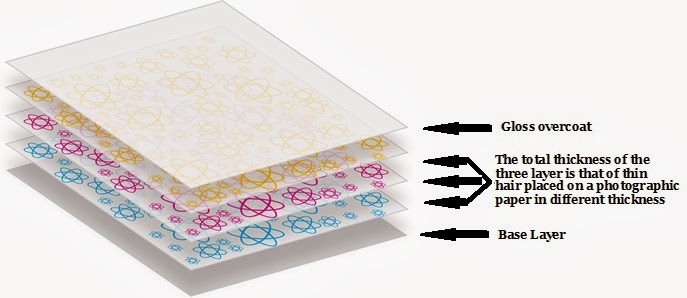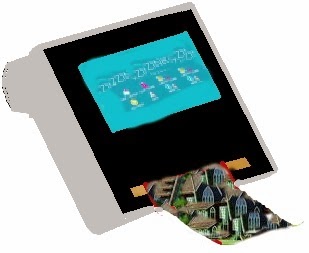 Courtesy:

The images have been created to demonstrate the Technology
based on the images from info@ZINK.com.
The multiple layers of colored dry crystals are coated as a thin layer of molecules onto a base layer. The coated ZINK crystals are clear, crystalline, and invisible to the naked eye in their per-activated state. A polymer coating on paper protects the layers from moisture, UV exposure, and fading. The thickness of the three layers according to the manufacturer is less than a thin hair. Invented by ZINK Imaging scientists through a rigorous discovery process, the properties of each of the cyan, yellow, and magenta molecules are finely tuned to achieve the colors and image stability required for full-color digital prints.
ZINK Imaging ZINK Imaging
16 Crosby Drive 6900 Konica Drive
Bedford, MA 01730 Whitsett, NC 27377
Toll (866) 322-5599
Tel (781) 761-5400
Fax (781) 645-5400