Naginels ® – New Anti counterfeiting feature

New Anti counterfeiting

feature
-NAGINELS®Technology
(

N

on

A

ggressive

G

lass

In

ternal

E

ngraving

L

aser

S

ystem)
(Written by N. R. Jayaraman)
One more anti counterfeiting measure that has been developed in the recent decade is Naginels®, a patented technology working on femto seconds laser. This Technology is especially helpful to the industries such as Pharmaceutical, Perfume & cosmetics, Beverages like Wines and spirits etc and other such industries that supply the products packed in Glass or plastic containers.

Applying the secret diffractive codes using femto second laser by Naginels® safeguard their brands effectively from being faked. This is also very interesting feature as this technology produce the security feature by way of code by marking them inside the walls of the glass containers instead of on the surface by femto seconds laser. This process is an internal engraving process without causing cracks on the surface of the glass containers on which the coding is inserted.

Some of the major advantages of this technology is that no chemical is used in this process and this process also does not cause damage to the substance like the glass or plastic on which the secret codes are embedded. As per the manufacturers the objective of Naginels® is to propose an innovative laser solution to answer the new market needs for transparent material containers like glass in which the products are packed.

This Naginels® technology has the following advantages :-
Does not cause even micro level cracks on substance on which the coding is done

Does not pollute the environment as no consumables or chemicals are used that pollutes the air

Marking is done within the walls of the glass substance i.e inside the glass layers

Every container can be given unique code combining Logo and mark

Easy integration of Logo and marks by this technology

Can include a hidden coded element in the mark, which enhances anti-counterfeit aspect.

Lasering unit or apparatus can be integrated into the existing production lines

Impossible to delete or alter once the Naginels® codes are incorporated

Both visible and invisible codes can be given

Track and traceability made easier as codes can be linked to a database in real-time, assuring traceability of each unit produced.

Pulse energy compatible to all applications

Non aggressive pulse duration

Low energy consumption

High resolution beam that produces smallest size nano dots possible.

It hardly takes less than 0.5 seconds to put the coding on each bottle or substance
According to Mr Adrian Simmons, Managing Director of Total Brand Security, "for each individual primary package an individual code which is indelible and stay within the wall of the glass can be incorporated using femto second lasers. In order to give enhanced anti counterfeit effect, additional forced errors that may just look like imperfections can be created while marking which will be bullet-proof system for authentication and tracking".
"The markings thus created according to him are indelible unless the the temperature is increased close to the glass melting point i.e. above 350° C. At the said melting point the Naginels® produced marking in fact completely disappears, but remember at that melting point of the glass the contents also don't exist any further. This thus indicate that the Naginels® does not cause a physical change to the glass in the process but marking remains more on the molecular level. In other words the process does not cause the mark by producing micro cracks or other such negative changes to the glass container. The marking process is non aggressive which otherwise could cause splinters inside the glass container thus causing serious concern to the pharmaceutical industry".
"Another interesting point to be mentioned here is that the marking is not visible to all angles of view but bounces under the right lighting conditions and has a diffractive effect/appearance similar to a hologram. The angularity of the visual effect is like a louver because the laser takes parallel trajectories when marking".
Regarding the speed Mr Adrian claims that "they are extremely fast as it is possible to create individual data matrix at 10 per second on the fly. At the speed the data matrix is quite small, in fact about 1 mm x 1 mm but has all the accuracy and typically produces a 14 row by 14 column data matrix. So the number of permutations is very big. It is also possible to make the data matrix much smaller but that would cause reading problems on production lines. More complex data matrix and QR codes such as 19 rows by 19 columns as preferred by some of the pharmaceutical firms are also possible to be produced", but again according to Mr Adrian "for ease of reading and speed of marking, it would be ideal to restrict the coding 1 mm x 1 mm and coded with more and more smaller versions with imperfections in the glass they increase the reject rates".
In order to understand the technology, following illustrations have been given. They are not actual but are only model illustrations generated for the purpose of educating.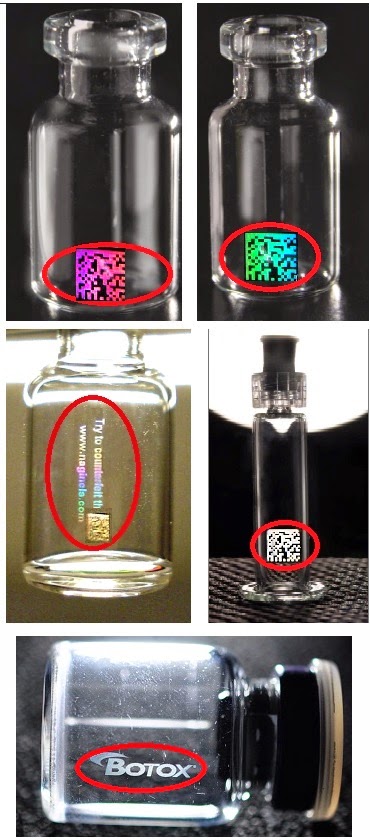 Some of the glasses with Naginels® Code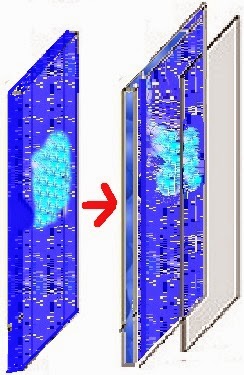 Cross sectional view. The code is inside
the walls of the glass surface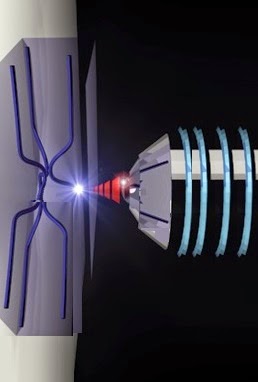 Naginels® Coding process in action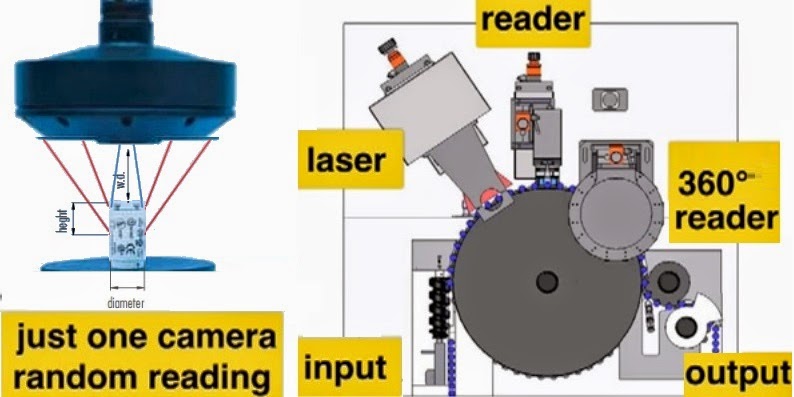 Naginels® Coding process explained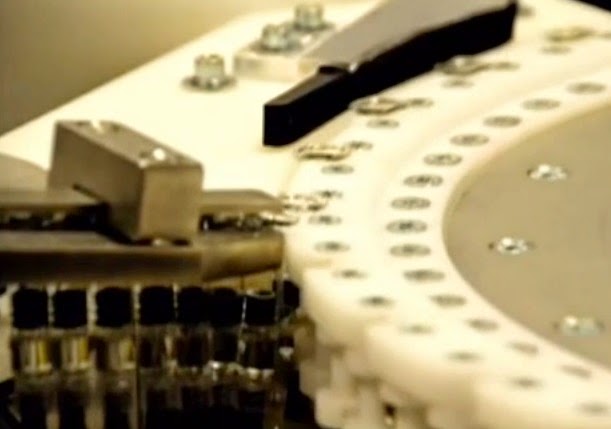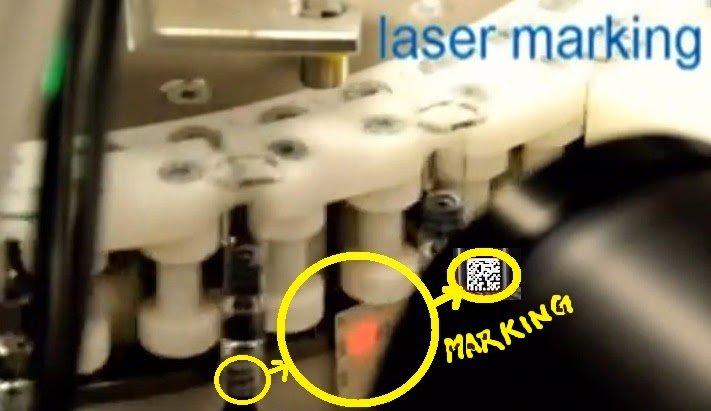 Laser marking on the stacked bottles on
the bottling machine. The Femto seconds
laser incorporates the Naginels® Code

For more detailed technical information the following firm can be contacted:
Adrian Simmons,
Managing Director,
Total Brand Security
Address: 29 Harley Street,
London W1G 9QR, United Kingdom
Phone: +44 20 7193 9152
Mobile: +44 794 762 0011
US Cell: +1 646 736 7658
NZ Phone: +64 9 889 8048
Email: adrian.simmons@totalbrandsecurity.com
Website: www.totalbrandsecurity.com